List of Amazon FBA Prep Services
[VIDEO] How to Choose an Amazon FBA Prep Service for Your Amazon Business
What is the cost to process & ship my products?

Where is the Amazon FBA prep Service located?

How long does it take to process my inventory?

How long can my products be held?

Are truck & pallet deliveries accepted?
How to Choose one or more Amazon FBA Prep Services for your FBA business
Many products available for sale in the Amazon network of Fulfillment Centers must be carefully prepped for storage and shipment. Until recently, this has always been handled prior to shipping the items to the Amazon warehouse (be sure to check out our extensive list of Amazon FBA Prep Services below). Now Amazon has started their own FBA Prep Service. What will this mean for the 100+ third-party Amazon FBA Prep Services already in existence? Read on…
Which should I use – Amazon's new FBA Prep Service
– or a Third-Party Amazon FBA Prep Service Provider?
In case you missed it, Amazon now offers a full range of FBA Prep Services for many classes of products, including Fragile and Glass, Liquids, Clothing, and even Adult items. The full list and complete explanation can be found on the Amazon FBA Prep Service page. This new service is considerably more exhaustive than the "poly-bagging and labeling" that their former service used to be limited to.
In certain situations, it may make sense for some sellers to take advantage of the Amazon FBA Prep service. If you are able to manage the inbound shipping of products to your location, sort them according to where Amazon wants them shipped, create the inbound shipping plans to Amazon, and do any initial prep required for safe transportation to the Amazon warehouse, then the Amazon FBA Prep Service may very well fit your business model. This seems to be well suited for those who use Retail Arbitrage as their main sourcing model, as well as smaller Online Arbitrage businesses. Some wholesale and import shipments may be able to be scheduled on your behalf by the shipper in order to take advantage of this new Prep service.
Amazon will still require you create the shipping plans and print the shipping labels so they can track the inbound shipments. They will not allow online retailers to ship items into the Amazon warehouse. You will need to make sure the items can safely be transported to the Amazon Prep Warehouse, which might mean that you need to do some prep work before Amazon even receives the item. You may also find that your items are being shipped to warehouses that you are not familiar with, depending on how Amazon chooses to handle the workflow.
For many, especially the larger sellers, this will not be an option. They may have already grown beyond their capacity to process the amount of shipments they receive from online retailers, wholesalers, or imports, and need a Third Party Fulfillment Service to handle receiving their orders. In addition to prepping, these 3rd-party services can receive shipments, hold the items until all orders are received (or even longer), palletize when necessary to save inbound shipping costs to Amazon, and provide other services that neither a small seller working out of their home, nor a large seller sitting on the beach with their laptop would be able to do.
Keep in mind that not all items need to be prepped. As always, Amazon reserves the right to split shipments to be sent to multiple Fulfillment Centers. Do not be surprised if Amazon starts demanding that items needing Prep Services be shipped separately from items that do not need to be prepped. It is also worth noting that Amazon may decide at any time to discontinue providing this service, so it would be a good idea to have a backup plan in any event.
The Prep Centers listed below stand ready to assist you in getting your goods prepped and delivered to the Amazon FBA Warehouse where they can be sold. Besides for the US, there are also FBA Prep Services from all over the world, whether you need an Amazon FBA Prep Company in the UK or another country in Europe, Asia, Australia, or Canada. Not sure what you need? Watch the short video at the top of the page to learn how to choose the Amazon FBA Prep Service that is right for your business.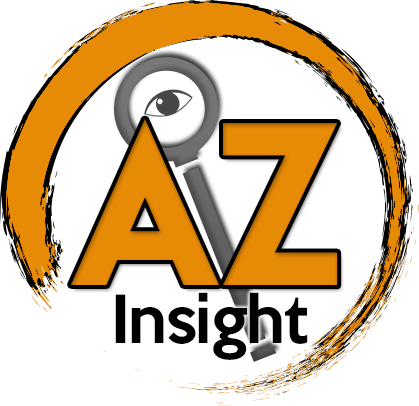 Some things to consider when choosing a Prep Company
Location – Where  is the prep center located? Is it near the Port of Entry for your Import shipments? Is it near your wholesale supplier? Sometimes it makes sense to use multiple Amazon FBA Prep Services in order to save money on inbound shipping charges.
Tax Free – Is the prep center located in a tax free state?  This allows you to have Online Arbitrage (OA) orders shipped without paying sales tax. Some retailers do not allow you to use your Reseller Certificate, so this is a way to eliminate the Sales Tax that your state may charge when orders are shipped to you. Many times, the tax savings will more than pay for the Prep services.
* Wholesale and Import shipments should not incur any sales tax. Services that are strictly Wholesale or Private Label may be marked "Tax-Free" in the table below since you are not the end user of the product. Consult your tax adviser for more clarification.
Prep Time – How long it takes to prep & ship your items once everything has arrived. Keep in mind that shipping times to the amazon FBA Prep Service may vary, so you will want to know how long will it take to complete your shipment to Amazon after the entire order has been checked in at the Prep Center.
Other Important Terms
Wholesale – Larger Shipments of similar items that are purchased from manufacturers and distributors. Setting up wholesale accounts usually requires a Tax ID number, business bank account, and credit references.
Imports – Bulk shipments direct from the overseas manufacturer that are usually shipped on pallets. Depending on the size of the order, it may arrive by plane or cargo ship. Usually requires a broker or agent to handle US Customs and transportation from the Port of Entry.
RA – Retail Arbitrage – Finding items in retail stores that can be resold elsewhere for a profit. Some Prep Centers allow you to drop off or ship items to them that were purchased at local retail stores. Some Prep Centers do not handle RA  processing due to the additional labor involved in removing price tags and labels.
OA – Online Arbitrage – A form of Retail Arbitrage that involves finding items online that can be resold elsewhere for a profit. Sometimes these items are also available in the retailer's stores. Many online retailers offer free shipping for orders that reach a minimum price level.
Featured Amazon FBA Prep Services
(Hold your cursor over the logo to read messages and to discover discounts from some of the prep service providers)
(tip) – Click the headers below to sort the columns
Prep Company
Location
Prep
Time
Tax
Free
Wholesale
Imports
OA
RA
Hazmat
Used
Books
CA
24-48 Hours
✔
✔
✔
✔
CA
24-48 Hours
✔
✔
✔
CT
24-48 Hours
✔
✔
✔
✔
OR
24-48 Hours
✔
✔
✔
CA
24-48 Hours
✔
✔
✔
✔
WI
24-48 Hours
✔
✔
✔
✔
✔
NY
24-72 Hours
✔
✔
✔
✔


OH
24-48 Hours
✔
✔
✔
✔
✔
OH
48 Hours
✔
✔
✔
✔
NJ
24-48 Hours
✔
✔
✔
VA
48-72 Hours
✔
✔
✔
✔
✔
IN
24-72 Hours
✔
✔
✔
✔
OH
24 Hours
✔
✔
✔
✔
CA
24-48 Hours
✔
✔
MI
24-48 Hours
✔
✔
✔
✔
OR
24-48 Hours
✔
✔
✔
✔
✔
✔
✔
CA
24 Hours
✔
✔
✔
✔
TX
24-48 Hours
✔
✔
✔
✔
✔


IL
24-48 Hours
✔
✔
✔
✔
✔
✔
OR
FBA Removals Only
✔
✔
✔
✔
DE
48 Hours
✔
✔
✔
✔
✔
✔
✔
DE
24-48 Hours
✔
✔
✔
✔
✔
NJ
24-72 Hours
✔
✔
✔
NY,NH
24-48 Hours
✔
✔
✔
✔
✔
✔
✔
OR
24-48 Hours
✔
✔
✔
✔
✔
✔
NC
24-48 Hours
✔
✔
✔
✔
MN
24 Hours
✔
✔
✔
CA, FL, IN, MI, NH, NJ, TN
24-48 Hours
* Multiple Locations
✔
✔
✔
✔
✔
✔
MI
24-48 Hours
✔
✔
✔
✔
TX
24 Hours
✔
✔
✔
✔
TX
24 Hours
✔
✔
✔
✔
✔
✔


CA
24-48 Hours
✔
✔
✔
✔
DE
24-48 Hours
✔
✔
✔
✔
✔
More Amazon FBA Prep Services
| Prep Company | Location | Prep Time | Tax Free | Wholesale | Imports | OA | RA | Hazmat | Used Books |
| --- | --- | --- | --- | --- | --- | --- | --- | --- | --- |
| Two Dot Butte Logistics | MT | 24-48 Hours | ✔ | ✔ | ✔ | ✔ | ✔ | ✔ | ✔ |
| Central Wisconsin Prep Pack & Ship | WI | 24 Hours | | ✔ | ✔ | ✔ | ✔ | ✔ | |
| Amzon Prep | ON, Canada | 24 Hours | | ✔ | ✔ | ✔ | ✔ | | ✔ |
| FBA Prep Poland, EU | Poland | 24 Hours | | ✔ | ✔ | | | | |
| FBA Prep & Go | NJ | 24-72 Hours | | ✔ | ✔ | ✔ | | | |
| A Storage Hub | CA | 24 Hours | | ✔ | ✔ | ✔ | ✔ | | |
| My Prep Center | MI | 24-48 Hours | | ✔ | ✔ | ✔ | ✔ | | |
| Precision Prep and E-commerce Solutions | PA | 24-72 Hours | | ✔ | ✔ | ✔ | ✔ | ✔ | ✔ |
| FBA Terminal | NJ | 24-48 Hours | | ✔ | ✔ | ✔ | | | |
| FBAPrep4U | OH | 24 Hours | | ✔ | ✔ | ✔ | ✔ | ✔ | |
| Mountainview Prep N Ship | MT | 24-48 Hours | ✔ | ✔ | ✔ | ✔ | ✔ | ✔ | ✔ |
| Wildcat Prep and Ship | MT | 24-72 Hours | ✔ | | | ✔ | | | |
| akses FBA | CA | 24-48 Hours | | ✔ | ✔ | ✔ | ✔ | | |
| FPS FBA Prep Warehouse | MI | 24-72 Hours | | ✔ | | ✔ | ✔ | | |
| Bridge FBA Prep | GA | 48 Hours | | ✔ | | ✔ | | | |
| MKZ Services | OR | 24-48 Hours | ✔ | ✔ | ✔ | ✔ | ✔ | | ✔ |
| Ultimate Packers | NY | 72 Hours | | ✔ | ✔ | ✔ | ✔ | | |
| BGI Worldwide Logistics, Inc. | CA | 24-48 Hours | | ✔ | ✔ | | | ✔ | |
| California FBA Prep Center | CA | 24-48 Hours | | ✔ | ✔ | ✔ | ✔ | | |
| Central Mt Prep N Ship | MT | 24-48 Hours | ✔ | ✔ | ✔ | ✔ | ✔ | ✔ | ✔ |
| QuickShift | India | 48 Hours | | ✔ | | | ✔ | | |
| AMZFulfillmentCenter | OH | 24 Hours | | ✔ | ✔ | ✔ | ✔ | | ✔ |
| Pacific Prep Services | OR | 24-48 Hours | ✔ | ✔ | ✔ | ✔ | ✔ | ✔ | |
| EasiLogic Ltd | UK | 48 Hours | | ✔ | ✔ | ✔ | ✔ | ✔ | |
| Truckmen Prep & Ship | OH | 24 Hours | | ✔ | ✔ | | | | |
| iLogistics USA | FL | 24-48 Hours | | ✔ | ✔ | ✔ | ✔ | | |
| Indy Prep | IN | 24-72 Hours | | ✔ | ✔ | ✔ | | | |
| Best Logistics Global | CA | 24 Hours | | ✔ | ✔ | ✔ | ✔ | | |
| 3PLGuys | CA | 24-48 Hours | | ✔ | ✔ | | | | ✔ |
| Time Savers FBA | TX | 24 Hours | | ✔ | ✔ | ✔ | | | ✔ |
| Midwest Prep & Forwarding Services LLC | IN | 24-72 Hours | | ✔ | ✔ | ✔ | ✔ | | |
| We Prep FBA Ltd | UK | 24 Hours | | ✔ | ✔ | ✔ | ✔ | ✔ | ✔ |
| PrepNShip406 | MT | 24 Hours | ✔ | ✔ | | ✔ | | | ✔ |
| Midwest Prep Center | IL | 24 Hours | | ✔ | ✔ | ✔ | | | |
| Tocantis LLC | FL | 24-48 Hours | | ✔ | ✔ | ✔ | ✔ | | |
| Prime Zero Prep | NH | 24-72 Hours | ✔ | ✔ | ✔ | ✔ | | | |
| North Prep | BC, Canada | 24-48 Hours | | ✔ | ✔ | ✔ | ✔ | | |
| Atlantic Fulfillment | NC | 24-48 Hours | | ✔ | ✔ | ✔ | ✔ | | |
| Priority Prep | TX | 24-48 Hours | | ✔ | ✔ | ✔ | ✔ | ✔ | |
| Big Horn Prep and Ship | MT | 24-72 Hours | ✔ | ✔ | ✔ | ✔ | ✔ | | |
| Little Owl Prep | OH | 24-48 Hours | | ✔ | ✔ | ✔ | ✔ | | ✔ |
| Imaginari Prep | VA | 48 Hours | | ✔ | ✔ | ✔ | ✔ | | |
| Green Fulfilment | UK | 24 Hours | | ✔ | ✔ | ✔ | ✔ | ✔ | |
| UK FBA Prep & Relabeling Service | UK | 48 Hours | | ✔ | ✔ | ✔ | ✔ | | |
| TOS PREP SERVICE LLC | FL | 24-48 Hours | | ✔ | ✔ | ✔ | ✔ | | |
| Montana Elite Prep N Ship | MT | 24-72 Hours | ✔ | ✔ | ✔ | ✔ | ✔ | | |
| eFulfillment Pro | TX | 24 Hours | | ✔ | ✔ | ✔ | ✔ | ✔ | ✔ |
| UK Prep Centre | UK | 24 Hours | | ✔ | ✔ | ✔ | ✔ | ✔ | ✔ |
| Montana Prep & Ship LLC | MT | 24-48 Hours | ✔ | ✔ | ✔ | ✔ | ✔ | | ✔ |
| Automated FBA | CT | 24-48 Hours | | ✔ | ✔ | ✔ | ✔ | | |
| Prepped Express | AR | 24 Hours | | ✔ | ✔ | ✔ | ✔ | | |
| ShipMonk | FL | 24-48 Hours | | ✔ | ✔ | ✔ | ✔ | | |
| Federal Asset | NC | 48 Hours | | ✔ | ✔ | ✔ | ✔ | ✔ | ✔ |
| T-Link Logistics | CA | 24-48 Hours | | ✔ | ✔ | ✔ | ✔ | | |
| PrepFBA | CA | 24-48 Hours | | ✔ | ✔ | ✔ | | | |
| AMZ Importers | AL | 48-72 Hours | | ✔ | ✔ | ✔ | ✔ | | |
| Logistics Done Right | OH | 48 Hours | | ✔ | ✔ | ✔ | | ✔ | |
| Out West Prep Services | OR | 24-48 Hours | ✔ | | ✔ | ✔ | | | |
| Simple Price Prep | GA | 24-72 Hours | | ✔ | ✔ | ✔ | ✔ | ✔ | ✔ |
| FwdToAmazin Logistics Inc | ON, Canada | 24-48 Hours | | ✔ | ✔ | ✔ | | ✔ | |
| 3P Shipping Inc | NY | 24-48 Hours | | ✔ | ✔ | ✔ | ✔ | | |
| FBA Prep Company | UK | 48 Hours | | ✔ | ✔ | ✔ | ✔ | | ✔ |
| Leeline Sourcing | China | 20 Working Days | * See article above | ✔ | ✔ | | | | |
| Sunny Prep | FL | 24-48 Hours | | ✔ | ✔ | ✔ | ✔ | | |
| Vid Export, Inc | DE | 24-48 Hours | ✔ | ✔ | ✔ | ✔ | ✔ | | |
| Prep Label Box | WA | 24-48 Hours | | ✔ | ✔ | ✔ | | | |
| Rocky Mountain Prep&Ship | MT | 24-48 Hours | ✔ | ✔ | ✔ | ✔ | ✔ | | ✔ |
| FBA Strategies | FL | 24-48 Hours | | ✔ | ✔ | ✔ | ✔ | | |
| My Fulfillment Team | TN | 24-48 Hours | | ✔ | ✔ | ✔ | ✔ | | |
| Brown Box Ninja | TX | 24 Hours | | ✔ | | ✔ | ✔ | | |
| ResellerDad Prep Services | OH | 48 Hours | | ✔ | ✔ | ✔ | ✔ | ✔ | ✔ |
| Kitting and Assembly Solutions | CO | 24-48 Hours | | ✔ | ✔ | ✔ | ✔ | ✔ | ✔ |
| eHub Solutions | CA | 24 Hours | | ✔ | ✔ | ✔ | ✔ | | |
| MT Prep n Ship Pro | MT | 24-72 Hours | ✔ | ✔ | ✔ | ✔ | ✔ | ✔ | |
| SkladUSA | MN | 24 Hours | | ✔ | ✔ | ✔ | | | |
| Yeg Prep | AB, Canada | 48 Hours | | ✔ | ✔ | ✔ | ✔ | ✔ | ✔ |
| One Prep Direct | NY,NH | 24-48 Hours | ✔ | ✔ | ✔ | ✔ | | | |
| River Source Logistics | CA | 24-48 Hours | | ✔ | ✔ | | | | |
| KC Prep and Ship LLC | TX | 24-48 Hours | | ✔ | ✔ | ✔ | ✔ | | ✔ |
| EZ Repacks | NJ | 24-36 Hours | | ✔ | ✔ | ✔ | | | |
| eFulfillment Service | MI | 24-48 Hours | | ✔ | ✔ | | | | |
| EZ Prep | CA | 24-48 Hours | | ✔ | ✔ | ✔ | ✔ | | |
| Big Sky Prep & Ship | MT | 24-48 Hours | ✔ | ✔ | ✔ | ✔ | ✔ | | |
| WeFulfillT | OH | 24 Hours | | ✔ | ✔ | ✔ | | | |
| Canada Prep and Fulfillment | BC / ON, Canada | 24-48 Hours | | ✔ | ✔ | ✔ | ✔ | ✔ | ✔ |
| Central Ohio FBA Prep & Ship | OH | 48 Hours | | ✔ | ✔ | ✔ | ✔ | | |
| Value Prep and Ship | CA | 24-72 Hours | | ✔ | ✔ | ✔ | ✔ | | |
| Romex Enterprise | FL | 24 Hours | | ✔ | ✔ | ✔ | ✔ | ✔ | |
| Ship on Time | NC | 24-72 Hours | | ✔ | ✔ | ✔ | | | |
| Prep and Pack | VA | 48 Hours | | ✔ | ✔ | ✔ | | | |
| Prep It. Pack It. Ship It. | OR | 24-48 Hours | ✔ | ✔ | ✔ | | | | |
| Buckeye Prep 2 Prime | OH | 24-72 Hours | | ✔ | ✔ | ✔ | ✔ | | |
| ShipBunny | LA | 24 Hours | | ✔ | ✔ | ✔ | ✔ | | |
| Prep Center Delaware | DE | 48 Hours | ✔ | ✔ | ✔ | ✔ | ✔ | ✔ | ✔ |
| American eBox | FL | 24-48 Hours | | ✔ | ✔ | ✔ | | | |
| Flat Rate Prep | WI | 24-48 Hours | | ✔ | ✔ | ✔ | ✔ | | ✔ |
| SalesInUSA | DE | 24-48 Hours | ✔ | ✔ | ✔ | ✔ | ✔ | | |
| Family Prep N Ship | MT | 24-72 Hours | ✔ | | | ✔ | | | ✔ |
| Adstral Fulfilment | UK | 24-48 Hours | | ✔ | ✔ | ✔ | ✔ | | |
| Selltec Prep | MT | 24-48 Hours | ✔ | ✔ | ✔ | ✔ | ✔ | | |
| Zebrapals, Inc | CA | 24-48 Hours | | ✔ | ✔ | | | ✔ | |
| Prep Ninjas | OR | 48 Hours | ✔ | ✔ | | ✔ | ✔ | | |
| URI Prep And Ship | AL | 24-48 Hours | | ✔ | ✔ | ✔ | ✔ | ✔ | |
| Amazon Prep Canada | ON, Canada | 24 Hours | | ✔ | ✔ | ✔ | ✔ | | |
| Illinois Pack and Ship | IL | 24-48 Hours | | ✔ | ✔ | ✔ | | | |
| Swift Accent | FL | 48 Hours | | ✔ | ✔ | ✔ | ✔ | | |
| Phoenix Package Logistics | FL, TN | 24-72 Hours | | ✔ | ✔ | ✔ | ✔ | | |
| FBA Inspection | CA | 24-96 Hours | | ✔ | ✔ | ✔ | | | |
| CC Prep and Ship | MT | 24-72 Hours | ✔ | ✔ | ✔ | ✔ | ✔ | ✔ | ✔ |
| FBA Prep Australia | Australia | 48 Hours | | ✔ | ✔ | | | | |
| FBA Express | MA | 24-72 Hours | | ✔ | ✔ | ✔ | ✔ | | |
| Simpl Fulfillment | TX | 24 Hours | | ✔ | ✔ | ✔ | | | |
| Bearfoot Enterprise | MT | 24-72 Hours | ✔ | ✔ | ✔ | ✔ | ✔ | | |
| Swan Packaging Fulfillment | NJ | 24-120 Hours | | ✔ | ✔ | | | ✔ | |
| QCAdvisor | China | 24 Hours | | ✔ | ✔ | | | ✔ | |
| ship ninja llc | MT | 24-48 Hours | ✔ | ✔ | ✔ | ✔ | ✔ | ✔ | ✔ |
| Krooga | France | 24 Hours | | ✔ | ✔ | ✔ | ✔ | | |
| FBA FlexPrep | TX | 24 Hours | | ✔ | ✔ | ✔ | | | |
| ShipBuddies | FL | 24 Hours | | ✔ | ✔ | ✔ | ✔ | | ✔ |
| Prep Pinnacle | TN | 24-48 Hours | | ✔ | ✔ | ✔ | ✔ | | |
| MyFBAPrep | CA, FL, IN, MI, NH, NJ, TN | 24-48 Hours | * Multiple Locations | ✔ | ✔ | ✔ | ✔ | ✔ | ✔ |
| Bear Paw Lumber | MT | 24-72 Hours | ✔ | ✔ | ✔ | ✔ | | | |
| Storage Number One | CA | 24 Hours | | ✔ | ✔ | ✔ | ✔ | ✔ | |
| Central Virginia Prep | VA | 24-48 Hours | | ✔ | ✔ | ✔ | | | ✔ |
| MT Prairie Prep N Ship | MT | 48-72 Hours | ✔ | ✔ | ✔ | ✔ | ✔ | | |
| PREPPAL | VA | 48-72 Hours | | ✔ | ✔ | | ✔ | ✔ | ✔ |
| Profit Gopher | GA | 24-48 Hours | | ✔ | | ✔ | ✔ | | |
| Flash Shipping | PA | 24 Hours | | ✔ | ✔ | ✔ | ✔ | | ✔ |
| AMZ Transit | NY,CA | 24-48 Hours | | ✔ | ✔ | | | | |
| ForwardToFBA Australia | Australia | 48 Hours | | ✔ | ✔ | ✔ | ✔ | | |
| Tax Free FBA Prep Service | MT | 24-72 Hours | ✔ | ✔ | ✔ | ✔ | ✔ | | |
| Endless 3PL | PA | 24 Hours | | ✔ | ✔ | ✔ | | | |
| FBARemovals | OR | FBA Removals Only | ✔ | ✔ | ✔ | ✔ | | | |
| FBA Transport | FL / China | 24-48 Hours | * See Article above | ✔ | ✔ | | | | |
| Last Best Prep N Ship | MT | 24-72 Hours | ✔ | ✔ | ✔ | ✔ | ✔ | ✔ | |
| FBA In and Out | CA | 24 Hours | | ✔ | ✔ | ✔ | | | |
| MT406 Prep N Ship | MT | 24-72 Hours | ✔ | ✔ | ✔ | ✔ | ✔ | | ✔ |
| Rolling "R" Prep and Ship | MT | 24-72 Hours | ✔ | ✔ | ✔ | ✔ | | | |
| DFW Prep and Ship | TX | 48-72 Hours | | | | | ✔ | | |
| Oregon Buy Prep and Ship | OR | 24-72 Hours | ✔ | ✔ | ✔ | ✔ | ✔ | ✔ | ✔ |
| Nationwide Fulfillment Services | DE | 24-72 Hours | ✔ | ✔ | ✔ | ✔ | | | |
| Shipux LLC | IL | 24-48 Hours | | ✔ | ✔ | ✔ | ✔ | ✔ | ✔ |
| Mi Fba Prep | MI | 24-48 Hours | | ✔ | | ✔ | | | |
| Montana Logistics Pro | MT | 24-72 Hours | ✔ | ✔ | ✔ | ✔ | ✔ | | ✔ |
| CWR Packing and Shipping | MT | 24-72 Hours | ✔ | ✔ | ✔ | ✔ | ✔ | | |
| FBA Indiana Prep | IN | 24-72 Hours | | ✔ | ✔ | ✔ | ✔ | | |
| Country Shine Prep Services | MT | 24-48 Hours | ✔ | ✔ | ✔ | ✔ | ✔ | ✔ | ✔ |
| Guangzhou Agent | China | 72 Hours | | ✔ | ✔ | ✔ | ✔ | ✔ | |
| Pack and Ship Global LLC | TX | 24-48 Hours | | | | ✔ | ✔ | | ✔ |
| e-Sell Trading Services | VA,UK | 24-48 Hours | | ✔ | ✔ | | ✔ | ✔ | |
| Eastern Prep Service | NJ | 24-48 Hours | | ✔ | ✔ | ✔ | | | |
| California FBA Prep Service | CA | 24-48 Hours | | ✔ | ✔ | ✔ | ✔ | | |
| Build Burbank | CA | 24-72 Hours | | ✔ | ✔ | ✔ | ✔ | | |
| Guided Imports | NJ / China | 24-72 Hours | * See Article above | | ✔ | | | | |
| FBA Books Prep | OH | 24 Hours | | | | ✔ | | | |