Recommended

amazon seller


Supplies
Recommended
Amazon

FBA Supplies
People always ask – Is there a list of Recommended Amazon FBA Supplies for Amazon Sellers? What if someone is just starting their ecommerce business? You have to be careful not to buy things that you really don't need. For example, you could hire a third-party prep service for your Wholesale, Private Label, and Arbitrage inventory, and eliminate the need for most supplies altogether. Amazon will even prep and label your items in some cases. Check out our Prep Services page for more information.
If you choose to do your own packing and shipping, whether to the end customer or to the Amazon FBA Fulfillment Center, there are certain supplies that are a must, and others that are optional. Listed below are some of the Recommended Amazon FBA Supplies that you may need.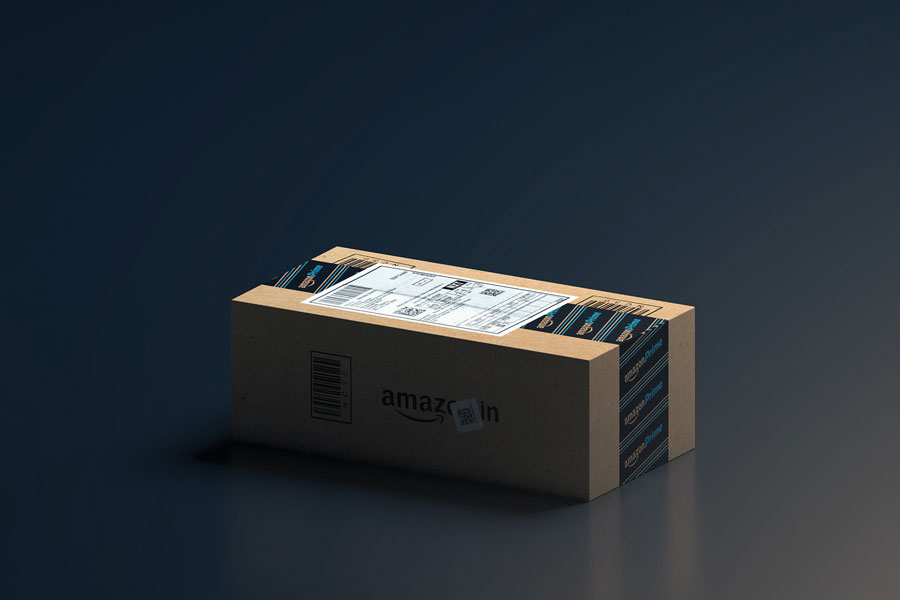 Absolute Necessities if you are prepping your own items:
Everything else is a luxury (in our opinion). Yes, we use many more Amazon FBA supplies in our business, but you can get started with the bare minimum and add to your arsenal as your business grows.
Desktop Printers
Known for it's low initial price, minimal upkeep costs, and longevity, the Brother Laser printer is probably the most widely used printer on the market for small and midsize businesses. Whether you need wired or wireless, black and white or color, or a printer with fax and scan capabilities, there is a Brother Laser Printer that is sure to meet your needs. One of the most used Amazon Seller Supplies.
Desktop Label Printers
A desktop Label Printer will save you time, and we all know that Time is Money! Whether you need to print Amazon FNSKU labels, Package mailing labels, Internet postage, or a combination of all 3, there is a desktop label printer that is right for the job.
The most popular label printer on Amazon is the Rollo, and it is very reasonably priced. The Zebra is pricier, but it has been around for years and is known to be a true workhorse. Note: While all of the printers shown can print postage labels (e.g. Stamps.com) and Amazon product labels, only the Rollo, Zebra, and Dymo 4XL can print a standard 4″ x 6″ package mailing label.
The Dymo 400 series of printers have been retired. Dymo 500 series printers do not work with non-Dymo branded labels. Although pricey, Dymo 400 series printers will work with non-Dymo branded labels, making them a cost effective alternative to other thermal FNSKU label printers.
Amazon FNSKU Label Rolls for Rollo, Zebra, Dymo, and similar Label Printers
4×6 Mailing Labels for Rollo, Zebra, Dymo 4XL, and other Thermal Label Printers
30-up Labels, 30 per sheet for Inkjet and Laser printers
If you aren't prepared to upgrade to a thermal label printer, or if you just want to have some sheets of labels on hand in case of an emergency, here are some inexpensive 30-up labels.
Scales
Stop holding boxes while weighing yourself on the bathroom scale, and stop standing in line at the Post Office. Grab an inexpensive postal or package scale and save money by printing your own (accurate) postage. NOTE: While some of the smaller postal scales will work for packages up to 50, 75, or even 90 lbs., larger boxes are often impossible to get centered on the small platform, causing your weight to be inaccurate. For shipping small packages, the postal scale is the way to go, but for FBA inbound shipments and larger boxes, it is recommended to get a scale with a larger platform. The separate digital display is a HUGE benefit, and they really don't cost that much.
Desktop Barcode Scanner
Why type in UPCs, ISBNs, and FNSKU labels when you can just place your cursor where you want the information to populate and wave your item's barcode under the laser beam? Handheld or hands-free operation (with the included stand). You can even choose USB or Wireless (which also has a USB connection, just in case).
Amazon FBA Boxes
For many sellers, UHaul boxes make the most sense. They have 4 sizes: Small (16.5×12.5×12.5), Medium (18x18x16), Large (18x18x24), and Extra Large (24x24x18). The price per unit is in line with other suppliers, and you'll save even more by purchasing them in bundles. They will even ship them to you for FREE on orders over $100. Cardboard is heavy and expensive to ship – Try ordering boxes anywhere else and you'll quickly realize the value of the Uhaul boxes. You can get similar sizes from Lowes, Home Depot, Walmart, etc., if you don't mind picking them up in person.
Box Sealing Tape and Dispenser
We HIGHLY recommend using 3″ tape instead of 2″. Some sellers prefer the water activated paper tape, but the price of the tape dispenser and tape can make this cost-prohibitive for smaller volume sellers. A quality 3″ hand-held dispenser or two and enough rolls of tape are all that most sellers of any size will ever need.
Carton Sizer
One of the best investments you will ever make is an inexpensive box sizer (or resizer, as it is also called). You'll save a ton of money by not paying extra to ship boxes that are not full. Just re-size the box to a shorter dimension with this simple to use tool and stop wasting money (especially with the dimensional weight rates that all carriers charge for large and extra-large packages).
Product Prep
In order to remove price stickers from your Retail Arbitrage items, you'll need a way to soften the glue and a way to lift the label without damaging the product.
Many people use products Goo-Gone or Undo, but I prefer Ronsonol Lighter Fluid. It is almost odorless, and what little scent it does have will totally dissipate in a few seconds. It is flammable, but you only use a drop or two and it evaporates quickly and completely, leaving no residue – unlike Goo-Gone. Apply a couple drops of Ronsonol and allow it to soak into the label, and in a minute or two, the label will lift off with the glue still on the label and not on the product. Positively the best label remover on the market. It's available behind the counter of most pharmacies, grocery, and big box stores, or you can buy it on Amazon.
If you'd prefer to avoid using liquids to loosen labels, a Heat Gun is your other option. Once the label is warmed up, the glue will soften, allowing you to remove it.
Scotty Peelers are fingernail savers. Get a couple to have on hand. They make light work of lifting price stickers.
Packaging Products for
FBA
For certain products, Amazon requires additional prep before the item can be received into the Fulfillment Center. For example, Plush Toys will need to be placed into a Polybag, and breakable items will need to be bubble wrapped. Here are some of the products you might need:
Poly Bags
Amazon requires polybags to be transparent (except for ADULT items, which require a Black polybag). Bags with openings over 5″ require a Suffocation Warning. Most polybag manufacturers print this warning directly on the bag, or you may use stickers with the warning message. Bags must be 1.5 mil or thicker.
If you prefer a premium polybag – Check out ILoveSupplies.com – more expensive, but worth every penny!
Sold as a Set (Do Not Separate) Stickers for Multipacks & Suffocation Warning Labels
Impulse Heat Sealer
An alternative to Polybags is an Impulse Heat Sealer. It's basically the commercial version of the old "Dazey Seal-a-Meal" that was made in the 1970's and 1980's. It's as easy as sliding you product into the poly tubing sleeve and sealing both ends. You can get different width Heat Sealers and poly tubing rolls depending on your needs. A little more costly upfront, but will save you money over poly bags with continued use.
Additional Shipping Supplies for AMAZON FBM
In addition to the Amazon FBA supplies above, if you are shipping directly to the customer (FBM, Ebay, Facebook Marketplace, etc.), then you'll need to have some additional supplies on hand. Check out these last few items we recommend.
TIP – If you are in the US, set up an account with the Post Office, UPS, and Fedex. If you ship Internationally, you may want to add DHL to the list. Not only will you save money, you'll save time by printing your own postage and avoiding the long lines.
If you are shipping Priority Mail through USPS, by all means, take advantage of the free shipping supplies that they provide. Even UPS provides free small boxes and mailing labels.
For smaller items that can be safely shipped in a padded mailer, here are several sizes to choose from.
FBM Shipping Boxes
Boxes are another story. If you need a small box, there are thousands of possible sizes available. If you want to ship USPS First Class or Parcel Post, you can't use a Priority Mail box. Saving boxes that come to you is one way to have some boxes on hand, but if you need a bulk quantity of the same size, you'll need to purchase some from a distributor. Check with local box manufacturers, and you may be able to save some money, especially if you can avoid the costly shipping.
Here's a link that will take you to a basic box search on Amazon where you can refine your search to find the specific size you need. I use mostly 8x6x4. They only weigh a few ounces each, allowing me to stay within the First Class weight threshold in many cases.