Arbitrage Definition:
Taking advantage of price differences within two or more markets at the same time.
(Buy Low and Sell High)
Retail Arbitrage (RA)
Finding products in retail establishments that present an arbitrage opportunity. RA might involve spending time in retail stores while using a scanning app on your smartphone to compare prices online. This will allow you to see if you can make a profit by reselling the item on Amazon, eBay, or some other venue.
Online Arbitrage (OA)
Finding products online that present an arbitrage opportunity. OA might involve joining a deals service or Facebook group, subscribing to arbitrage software, or just becoming very proficient at scouring websites looking for items that can be resold on another platform for a profit, after fees and expenses are deducted.
Arbitrage Tools & Services

Proven Amazon Course

RA Replens & OA Strategies
The Clear, Simple, Proven Guide To Selling on Amazon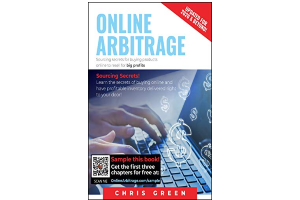 Online Arbitrage
Sourcing Secrets for Buying Products Online to Resell for BIG PROFITS
Paid Daily Leads Lists are plentiful in the Amazon Online Arbitrage (OA) space. The way they work is simple: Someone pays a fee to receive a "list", usually in the form of a spreadsheet, [...]
Amazon BOLO groups have been around for as long as Amazon groups have been on Facebook. Some are free, and some have a paid membership. Amazon BOLO groups, in many cases, have received bad [...]
Do you know how to do Online Arbitrage? What is Online Arbitrage? Is Online Arbitrage legal? Online Arbitrage sourcing for Amazon FBA sellers is a great way to operate an Ecommerce business without needing [...]