Fulfillment by Amazon (FBA) sellers who practice retail arbitrage or online arbitrage need to quickly determine if the product they are researching is profitable before buying it to resell on Amazon. One Amazon FBA Calculator that will easily do these revenue calculations for you, taking into consideration the buy cost and the fees that Amazon charges for selling the product, is AZInsight.
Much more robust than Revseller or any of the other free or paid Amazon FBA Calculators, AZInsight can actually replace numerous other paid tools that you may already be using in your Amazon business.
In addition to providing the net profit and ROI calculations, AZInsight also features an account-level Hazmat and Restrictions checker, alerting you if you are not able to sell the product. One click brings you to the screen where you can request permission to sell.
AZInsight – Not Your Grandfather's Amazon FBA Calculator
Much more than just an Amazon FBA Calculator – Some of AZInsight's other features include:
Slow Moving ASIN Detector – Amazon knows which ASINs really don't sell well. AZInsight shows you which ones Amazon has identified as being Slow Moving. Maybe you can fix the listing and it will sell, or maybe you will just want to leave it alone altogether. Either way, other than the Amazon Seller App on mobile, AZInsight is the only tool that we are aware of that has this feature. One of the ways AZInsight helps prevent making bad buying decisions.
Small and Light Detector and Calculator – When items are within a certain set of dimensions, Amazon may allow them to be entered into their Small and Light program. AZInsight identifies these items based on the size and weight and notifies you that they may qualify. At the same time, a new calculator opens in the background, showing you the new profit calculations based on the Small and Light Program's reduced fees. This is the only calculator of its kind – AZinsight is far more advanced than any other Amazon FBA Calculator out there.
Variation Viewer – See all of the child variations that are part of the parent ASIN. AZInsight's intelligent viewer allows you to customize the table to your liking, showing you only those things that are important to you, in the order on the screen that you want to see them.
Stock Checker – Why pay additional money for another extension in addition to your Amazon FBA Calculator when AZInsight has all of this already built in. See the other sellers' inventory levels before you buy. You may make the decision not to compete when the other sellers have more inventory then they can sell through in a reasonable amount of time at a profitable price. The AZInsight Stock Checker can save you money by helping you prevent bad buying decisions. Like the Variation Viewer, the Stock Checker table is totally customizable by the user. There is nothing else like it on the market.
Multiple User Permissions – Whether you work alone, or from multiple locations with several computers, or have a whole team that accesses your Amazon account, AZInsight has a user plan that will work for your needs. 3 user permissions come with the basic plan, and additional user licences are available in the AZInsight Marketplace. Sellers who use VAs can assign an account to each one, and easily remove users with just one click.
There is so much more that AZInsight can do. If you have an hour to invest, check out this VIDEO where Greg Purdy, one of AZInsight's designers, walks you through step by step. In reality, there is no real learning curve when it comes to getting started, and you can figure out all of the additional features as you go, but if you want a detailed explanation of some of the wide array of features that makes AZInsight different, make sure you watch the video.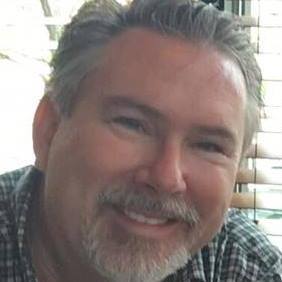 About the Author
Greg Purdy is the founder and co-owner of Seller Essentials, the resource website for all things Ecommerce. He lives in Maryland with his wife and children.
Subscribe to Essential Updates
for more resources, tips, and strategies to help grow your online business.