People in the US and around the world shop online for convenience, selection, and lower prices. Comparison shopping online is easier than running from store to store, and it allows the shopper to look at ratings and reviews prior to making the decision to purchase. Many smart buyers have found ways to increase their savings by using coupons, joining cash-back sites, and even pre-buying discount gift cards.
Many apps and websites have popped up over the years that make finding these discounts as easy as 1-2-3.
You can save money
1) before you buy (Discount Gift Cards)
2) when you buy (Coupons)
and
3) after you buy. (Cash-back)
Your only limitation is in your ability to find the most discounts. Let's take a look at three very different options that all work (together) to save you money.
In part one of this 3-part series, we are looking at Discount Gift Cards.
***
Gift Cards are a HUGE business here in the US. Supermarkets, drugstores, convenience stores, gas stations, and even the big super stores all have racks and displays full of various gift cards from every store and restaurant imaginable. Any time you need to buy a gift for someone and don't know what to get them, or if you need to mail a birthday card with a small "gift" inside, the Gift Card makes the perfect choice. Or you might think it does.
Unused Gift Cards
The fact is, as much as a Billion dollars in giftcards go unused every year. Most states have begun imposing regulations on how long companies must honor gift cards. Only a few short years ago, gift cards were allowed to expire without ever being redeemed, making for a huge windfall for the companies that sold them, as well as the retailers that never had to honor them. Now Federal law requires that giftcards last 5 years without expiring, and some are even good forever.
The issue arises when someone receives a giftcard that they have no desire or intention to use. Many well-meaning relatives and friends hand out giftcards like cash, and the recipient is left with a nice token of appreciation that they can't spend. Now what?
Discount Gift Cards
Enter the world of Discount Gift Cards (DGC). Many companies exist to purchase your unwanted giftcards at a discount. You sell your undesired giftcard to them for a fraction of the face value. They then sell the cards to buyers who DO want to use them. The DGC company adds a little profit to the sale, and the card (or store credit) is passed through to the end user.
Planning for Your Future
For many savvy shoppers, this represents a new way to save on their purchases. If for example, you know that you are taking the family out for a birthday celebration at a fancy restaurant downtown, you could go online, search the DGC sites for giftcards to that restaurant, and save money on something you were planning on buying anyway. It's like pre-purchasing discount tickets to the amusement park or buying the book of coupons from the kids at school. You are "buying" your discount by pre-paying for the Discount Gift Card.
If the gift card has a face value of $100 and the discount is 12%, you get the card for $88. When you spend it, it spends the same as a hundred dollar bill. You can still use coupons and other discounts with the DGC, and the store or restaurant never even knows that you got the giftcard at a discount.
It takes a little planning ahead of time in order to get the cards. Sometimes you may want the actual card, so there needs to be time for the US mail to reach you after the order has been processed. Some "cards" are actually electronic (E-Gift) cards, so you can get them sooner if you are comfortable downloading codes into your computer or cell phone.
Save Money with your Phone
There are even several wallet apps for Android and iPhone to store your DCG codes until you are ready to redeem them. Some of the DGC sites have their own phone apps. Here are a couple of the better Apps that we've identified: PocketZee & Gyft
How to use Discount Gift Cards as an Ecommerce Seller
Resellers that practice Retail Arbitrage and Online Arbitrage are constantly looking for ways to reduce their costs, thereby increasing their profit margins and ROI. Discount Giftcards are a fantastic way to achieve this goal. If you are planning to shop at the Outlet Sale of your favorite retailer next week, you can check out the available discount giftcards at the various DGC sites ahead of time to save even more money. Some DGC sites are very quick to email Egift codes, allowing you to fill your shopping cart in the store, figure out how much you are going to spend, and purchase the discount gift card through your smartphone prior to approaching the cash register. By the time you are done checking out, your QR codes are ready to scan. Some are not as quick to deliver, so make sure you know how each DGC site works so you don't find yourself with a cartload of merchandise without the ability to access the discount.
How Much can you Save?
Discounts can range from only a percent or two up to 50% or more, depending on the retailer. Restaurant and small local retail store discounts are usually the highest. Big box stores like Target and Walmart tend to be lower than most, since the demand is very widespread. End of season is usually a good time to look for higher discounts at clothing and shoe stores.
Where else to Buy DGCs
Many people who have giftcards that they want to sell are not familiar with the DGC sites, so they list their cards on eBay. Save the search to receive notifications. You can even refine the search by adding or eliminating stores.
Click HERE to check Ebay for Discount Gift Cards
Other sources of Discount Gift Cards:
Facebook Marketplace
Facebook Buy/Sell Groups
Craigslist
Offer-up
A Word of Caution
Be careful when buying giftcards from private parties. Unscrupulous sellers have been known to write the number of the giftcard down, sell the card, and immediately order something online with the giftcard number before the new owner finds out that they have been ripped off. Reputable companies have protections in place to prevent this, and will reimburse the purchaser when a card does not work as expected.
One way to avoid problems when buying locally is to meet the seller at the store where the giftcard was issued. Have the balance verified at the customer service counter, and immediately transfer the balance to a new giftcard. The old card will no longer work, and the seller will not know the new number.
Final Thoughts
Whether you are a reseller who uses Discount Gift Cards to increase your business profits, or a consumer who just wants to save money on things you were already planning to purchase, Discount Gift Cards are an excellent resource. Check out the table below to see some of the DGC sites that exist, and compare the available discounts. Not all sites are created equal, and some are definitely better than others. GiftCardGranny, one of the largest, is really just a portal site that links you to the other DGC websites. It usually snags some of the discount for itself as a "referral fee", so once you know which sites you like the best, you'll probably find yourself avoiding Granny. Until then, they are a good resource that can introduce you to sites you may not be familiar with.
Stay tuned for part two where we discuss saving money at the time of purchase with Coupon Sites
| Site | Phone App | Description |
| --- | --- | --- |
| | ✔ | Raise is an online gift card marketplace where you can sell gift cards for cash or buy discount gift cards to all your favorite brands. |
| | | Cardpool is a gift card exchange that makes it easy for anyone to safely and securely buy discounted gift cards at up to 35% off or sell unwanted gift cards for up to 92% of their value. |
| | ✔ | CardCash has the world's largest inventory of discounted gift cards and since it's inception, has saved customers more than $50 million from their favorite retail brands. |
| | ✔ | Gift Card Granny is the largest discount gift card website on the Internet – with over 13.9 million visitors a year saving our users on every day purchases. |
| | | Ever since Gift Card Spread made its debut in the gift cards market back in 2011, we are on a mission to arrange the best possible deals for our customers. Sellers make easy money while buyers save a lot while purchasing from among their favorite brands. |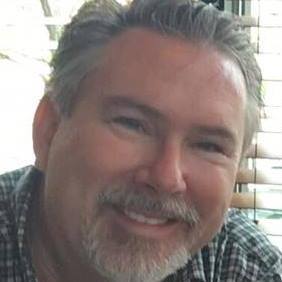 About the Author
Greg Purdy is the founder and co-owner of Seller Essentials, the resource website for all things Ecommerce. He lives in Maryland with his wife and children.
Don't miss the next two parts to this series.
Subscribe to our Essential Updates. We promise we won't spam you.