Amazon FBA Returns are a part of every Amazon seller's business. Everyone gets them, and nobody likes them, but it's important to keep track of your returned items as some may be unfulfillable and need to be removed from the warehouse. You do this through the Amazon FBA Returns Report available through Seller Central. Here are the simple steps to access that report:
Click on the "Reports" tab in the menu at the top of the page in Amazon Seller Central.
Select "Fulfillment" from the option in the drop-down menu. This will open a menu on the left side of the page.
Looking at the menu on the left, under Customer Concessions, click "FBA Customer Returns."
Select the date range you want to view. 30 days is a good time frame to work with, but you may need to do this more frequently as your business grows. If this is your first time looking at this report, you may need to go back further in time to see all of the returns.
After you select the appropriate length of time, select "Generate Report."
Here you will see all of the items returned during that period, and on the far right you will see the status.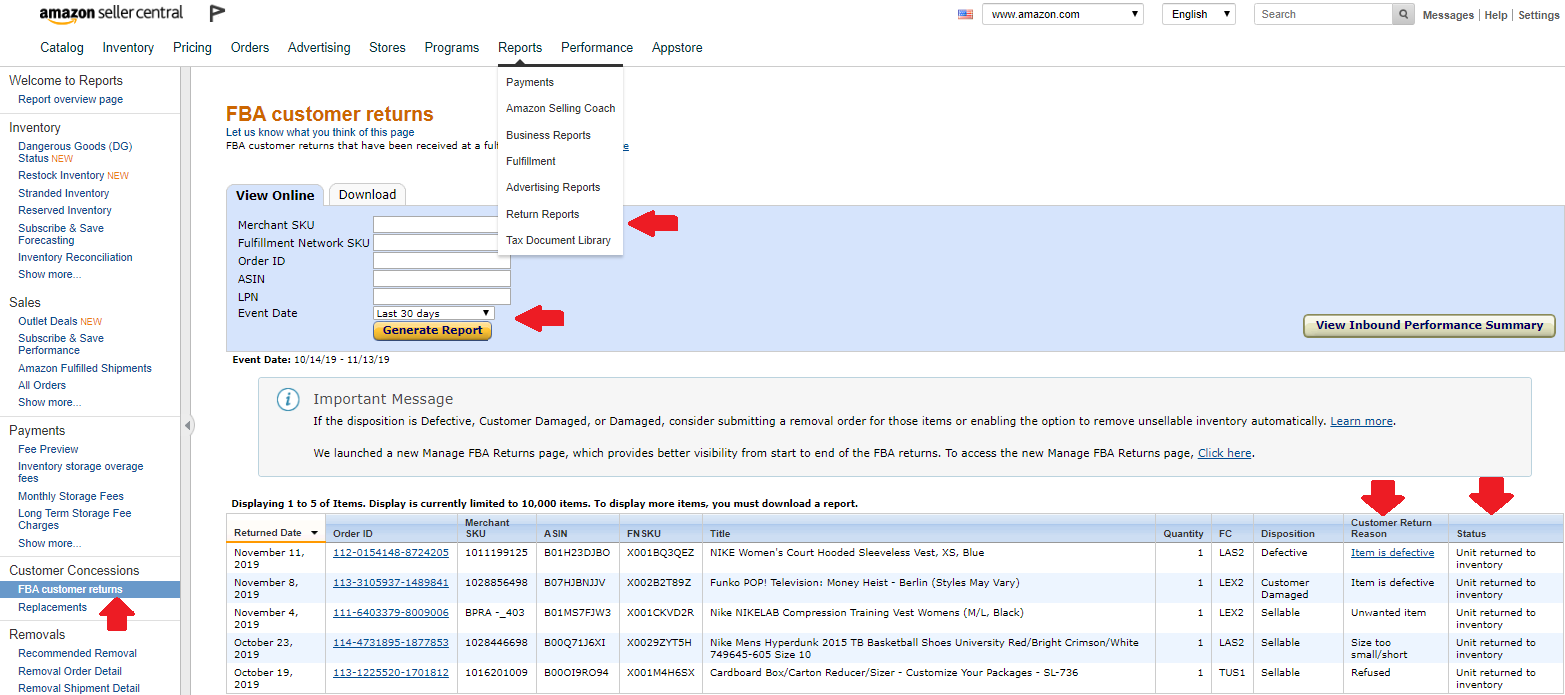 Most items are returned to inventory, although some may be damaged or defective and will be in your "unsellable" inventory.  Others will be in good condition and will be returned to your sellable inventory. Items that Amazon has taken responsibility for will be removed from your inventory and reimbursed.
If you find inventory that has been marked as Unsellable, you will need to create a removal order to get the item sent back to you. There may actually be nothing wrong with the item, and after inspection you may decide to send it back in to be sold. Other items may be damaged and you can put in a request for Amazon to reimburse you. Make sure you keep the box and the packing slip it came in if you decide to make a reimbursement claim for these Amazon FBA returns. They will want a picture of your item and the packing slip and the shipping label.
If you are looking for more great tips, tools, and resources to help you run your Amazon business more profitably and more efficiently, make sure you check out our Amazon Sellers Section.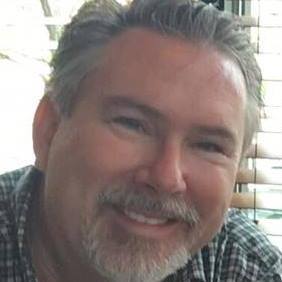 About the Author
Greg Purdy is the founder and co-owner of Seller Essentials, the resource website for all things Ecommerce. He lives in Maryland with his wife and children.
Subscribe to Essential Updates
for more resources, tips, and strategies to help grow your online business.